Remote Services & Appointments
?
Clark & Associates CPA was founded on the principals of honesty, authenticity and integrity, and to help business owners find solutions to everyday problems.?We offer a variety of remote services designed to make running and operating your business a easier, while keeping you safe and healthy.
Over 20 years as a Certified Public Accountant
15+ years with global firms including Deloitte, Foss Maritime and Shurgard Storage
Certified QuickBooks ProAdvisor - Desktop and Online
While the statewide Stay Home, Stay Healthy order has closed our physical offices, Clark & Associates CPA is still working and available to serve you.? We are able to offer our services remotely, details below.
Video Conferencing:?We are able to meet with you via video conferencing with Zoom. Zoom makes it easy to connect to a video conference. For instructions and to connect, Click Here. To schedule a video conference, call 253-234-5732.
Phone Meetings:?To schedule a phone meeting, call us at 253-234-5732.
Forms:?Our forms are available on our website and in our Client Portal. For additional instructions, Click Here.
Information about COVID-19 is available from these resources:
Connecting To A Zoom Meeting
At the time of your Zoom Meeting, click the Zoom link that was sent to you.
Your internet browser will open a new window that may look like the image below. The meeting will then launch, you will be prompted to enter your name and enter the meeting. If the meeting does not launch and you are not prompted to enter your name, click Download & Run Zoom.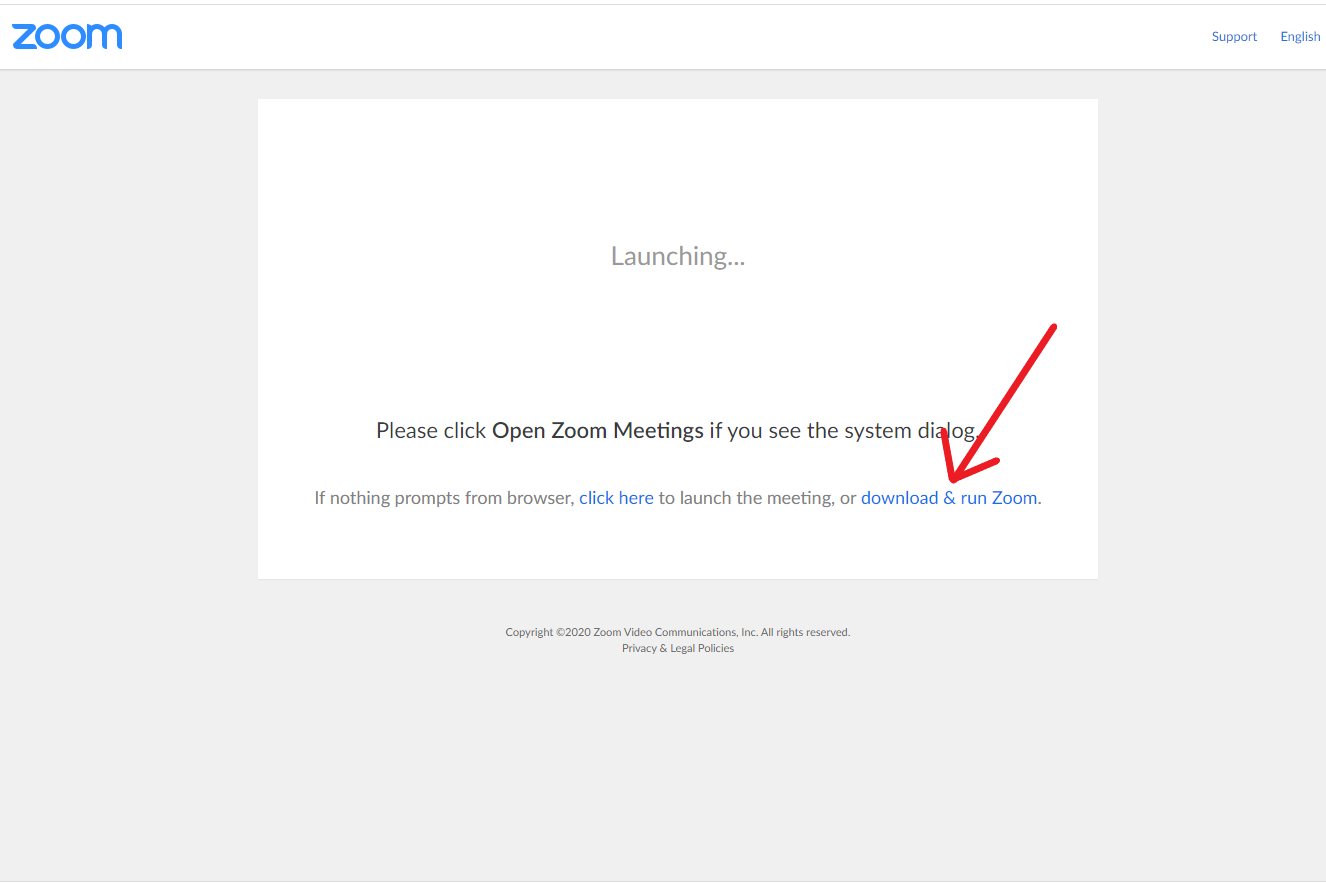 After clicking Download & Run Zoom, click yes on any following prompts.?
How To Send Us Documents
Client Portal
Our Client Portal is available for clients to download forms as well as upload forms and send them to us.
Your username is going to be the main email on your account and the password is one that is set up on your end. To reset your password to the portal, please use the ?Forgot Password? link.
Please note: We use third?party service providers to assist us in tax preparation and document storage and transfer. Use of any such third-party results in what the state board of accountancy considers ?disclosure? of your information, however we believe that our third?party service providers maintain the appropriate physical, electronic, and procedural safeguards to protect your information. We take all reasonable steps to ensure that any third?party service providers adhere to the same standards of professional quality in safeguarding your information as we do.
Drop Off
We have a mail slot connected to our front door. If you choose to use this option, instead of mailing or uploading, then please NOTIFY us that you have done so. This will ensure your paperwork is picked up in a timely fashion. Put all your documents into a sealed envelope, DO NOT put loose papers into the mail slot. We do not want your papers mixed with someone else?s or be able to be seen from the door.
Mail
You may send items to 320 Andover Park East, Suite 100, Tukwila, WA 98188