Which version of QuickBooks do you use?
We are proficient with both QuickBooks Online and QuickBooks Desktop (Pro and Premier). If you're considering upgrading or switching, or are just getting started with your accounting setup, we can help you get the right product for your business. Randy Clark has been certified with both the Online and Desktop products, and will recommend the product that works best for you based on your needs and preferences.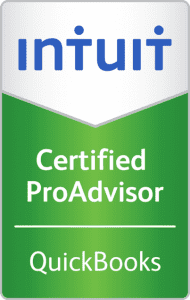 As a Certified QuickBooks ProAdvisor, I'm able to help you with any of your QuickBooks needs:
Choosing and implementing QuickBooks for the first time
Upgrading QuickBooks to the right version for you as your business grows
Importing your data from another system into your QuickBooks system
Troubleshooting problems with your files
Ask yourself these questions, and if you answer YES to any of these, give me a call and let me help you. It's easier, and more cost-effective, than you might think.
Are you or your staff entering the same data more than once?
Are you manually preparing invoices in Word or Excel, then keying the total into QuickBooks?
Do you have trouble getting the information out of your system that you need?
Do you find yourself spending more time getting at your data than you spend analyzing it or using it to make key business decisions?
Are you tracking Key Performance Indicators (KPIs) inside your accounting system? Are you tracking them at all?
Do you know who your top 20 customers are, and how much they spend with you? Or which customers provide you with 80% of your cash flow (and not just revenue)?
Have your expenses changed in the past year and you're not sure why?
Are you paying too much to third party service providers, or not getting the responsiveness from them you rightfully expect?
Does your Undeposited Funds balance grow each day?
I also can provide you with great insights into your business by helping ensure your system is set up to properly capture the key data you need to run your business, and have the reports in place to make sure you can get that information back out of the system. Data is great, but its only when its converted to information that it becomes truly useful to you.