Is the real estate market hot? Just ask any realtor and they'll answer you with a resounding "YES"! And the hot market is for all homes, not just those the buyers will be living in. Rental property in South King County and Seattle continues to be a very popular investment, and with good reason. If your place is rented, you've got someone else paying your mortgage, so after the down payment you're building equity with someone else's money. Clark & Associates serves many clients who have real estate investment portfolios ranging from a single vacation rental, to rental homes in their own neighborhood, to dozens of rental investments across the Puget Sound and beyond.
The path to being a land baron isn't without pitfalls.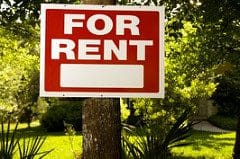 There are numerous deductions you can take, but first you have to make sure you have a rental, and not a second personal residence. Then you need to depreciate the right amount every year – when you sell the IRS will claim that you took the right depreciation even if you took too little. Can you deduct maintenance and repairs? Is that repair really an expense, or is it a "betterment" that must be capitalized and depreciated over a period of years? Are you renting to family at something other than fair value? Are you using the vacation rental yourself a couple of weeks each year? There's a lot to be aware of just to stay out of trouble, but lots of opportunity for generating wealth with relatively low risk if you know the rules – or trust your CPA to keep you informed. Owning rental real estate is one of the more common reasons people go to a CPA, and you're in good hands with us here whether your rental is in Renton, Tukwila, or Long Beach.
Give us a call at 253-234-5732. We can help you get organized and set up a time to go over your unique situation as well as your goals for your investment. Are you concerned that you missed out on possible deductions for previous tax years, or are you selling this year and are concerned about the gain you may have to take? Regardless of your issue, we'll help you get answers and peace of mind.